1.4 Billion Users Detail Records leaked from World's Biggest Spam Networks. Considered to be one of the biggest security breach in the past years, security researcher Chris Vickery of MacKeeper and Steve Ragan of CSO Online discovered an unsecured and publicly exposed repository of network ready backup files linked to a notorious spamming organization called River City Media (RCM), led by notorious spammers Matt Ferrisi and Alvin Slocombe.
A database of 1.4 billion email addresses combined with real names, public IP addresses, and often physical address are being exposed in what appears to be one of the largest breach ever!
There are high chances that you, or at least someone you know, is affected by this largest data breach ever!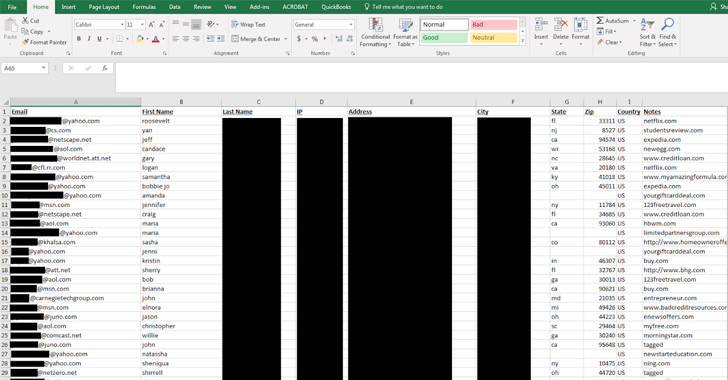 What's the Entire Operation About?
According to MacKeeper security researcher Vickery. RCM, which claims to be a legitimate marketing firm, maintained the database that consisted sensitive information about the company's operations, including nearly 1.4 billion user records.
The real catch here is that the database which containing 1.4 billion user records was left completely exposed to anyone – even without any username or password!
Besides exposing more than a billion users' email address, real names, IP addresses and, in some cases physical location data. Many documents that revealed the inner working of RCM's spam network operations.
The situation presents a tangible threat to online privacy and security as it involves a database of 1.4billion email accounts combined with real names, user IP addresses, and often physical address, Chances are that you, or at least someone you know, is affected.
Even Vickery couldn't be able to get to a proper conclusion about the leak but he said, he discovered address he knew were accurate in the database.
How Spamming Operations are Profitable?
Wondering how spamming operations can be profitable? One leaked text shows a single day of activity of RCM that sent 18 million emails to Gmail users and 15 million to AOL users, and the total take of the spamming company was around $36,000. In this way spamming operation firms could make millions of fortune in no time!
Illegal Techniques Used by RCM
There are lot of hacks or the techniques to target as many users as possible. There researches have reported that the copies of the RSM's operations and its scripts and techniques have also been sent to Microsoft, Apple, Salted Hash, Spamhaus, and other affected parties.
One of the primary method pointed here by the researchers is the "Slowloris attack". It is the cripple a web server rather than subvert it in this manner.
Slowloris is a technique in which the spammer seeks to open as many connections as possible between themselves and a Gmail server.
This is a method done purposefully configuring ones own machine to send response packets extremely slowly, and in a fragmented manner, while constantly requesting more connections.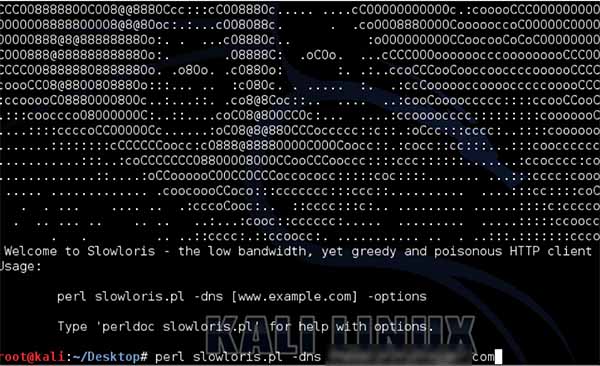 Meanwhile, the researchers have also notified law enforcement agencies. In response to the incident, Spamhaus will be blacklisting RCM's entire infra from its "Register of Known Spam Operations" or famously known as ROKSO database, which tracks professional spam operations and lists them using a three-strike rule.
What's worrisome? There are high chances that you, or at least someone you know, is affected by this latest data breach. Let us know in the comments below if so!