Woman Asks Amazon Echo, "Alexa, Are You Connected to the CIA?"
Amazon Echo
Echo is a smart speaker developed by Amazon.com.  The device connects to the voice-controlled intelligent personal assistant service Alexa. Echo offers services starting from getting weather details, news from a variety of sources to home automation products such as Philips Hue, Wink, etc.,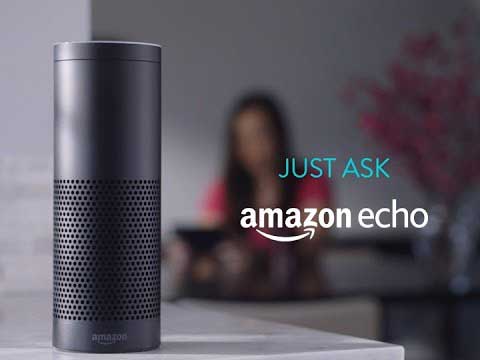 So, the real catch here's a video on social media shows a woman asking an Amazon Echo a slew of questions about the Central Intelligence Agency or better known to everyone as the CIA, which it answers. But what happens when she asks it, "Alexa, are you connected to the CIA?"
Hush!
Well that's a little scary.
The video, being the front page on Reddit, attracted many on the social media. The video comes after the WikiLeaks Valut 7 Document leak earlier this week which brought charges that anything that is connected to the internet, regardless of encryption or the connections over SSL could be tapped by the CIA covertly!
So, is Amazon Really Connected to the CIA?
Amazon CEO Jeff Bezos has been connected to the CIA. In 2013, Bezos bought The Washington Post. Shortly thereafter, The Washington Times reports, Bezos clinched a $600 million contract with the CIA. The contract was supposed to be a deal for Mr. Bezos and his web-based firm to build the CIA a private cloud services for their intel data.
What About NSA?
Another viral video was published in January last year showing an Amazon Echo owner asking Alexa if they were currently being monitored by the National Security Agency or the NSA.
Again, Alexa failed to respond!
Furthermore, new Valut 7 revelations may make some question how often Alexa is really listening.
Appears to be a hoax, or Amazon has done a quick fix, however virtually every internet-connected device can be hacked and used for spying by the CIA. Completely illegal. Check out the new Wikileaks
#Vault7