Hey fellow hackrs,
Today I am here again to teach you the process of hacking Windows 10 or any other version of Windows.
Sometimes, we forget our password and we want to reset it in a legal way.
S0, we are using Kali Linux for this. It requires chntpw tool in Kali to modify SAM hashes.
Requirements:
Kali Linux Operating System (click here to download the .iso if you don't have it)
USB or CD/DVD
Steps:
STEP 1Download Kali Linux ISO and burn on a CD/DVD or flash it to a flash drive to make it a bootable USB.
STEP 2From Boot menu -> Select Live (Forensic Mode) to launch the OS without actually installing it on to the hard drive.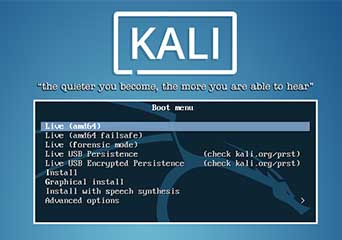 STEP 3Enter the default username as root and password as toor when prompted.
STEP 4Almost of all the Windows OS versions, passwords are saved in SAM or the Secure Account Manager. This file is usually located in /Windows/System32/config. Navigate to the folder using terminal by typing
cd /media/"hard-drive name"/Windows/System32/config
STEP 5After navigating to the config folder hit
ls -l SAM*
to list out the SAM files.
STEP 6Now we are using chntpw tool in Kali to make changes to SAM. Hit
chntpw -l SAM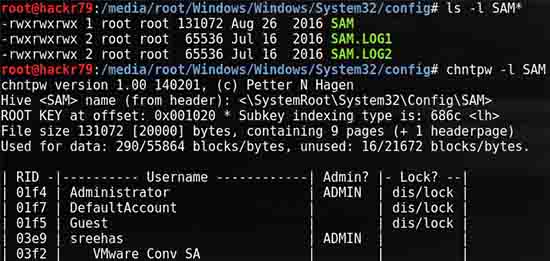 It lists out all the usernames found in the SAM on the host Windows OS.
STEP 7Now run
chntpw -u "username" SAM
Here, in this scenario, we chose "sreehas", so simply type
chntpw -u sreehas SAM
STEP 8Now that we are hereby prompted with four different options,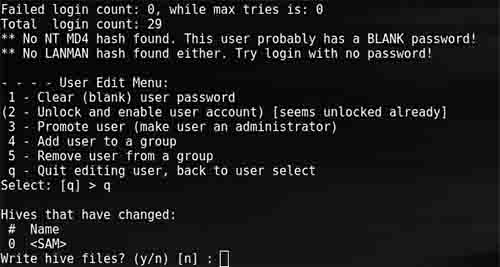 STEP 9We found our main action, so now you can press 1 for clearing the previously set Windows password. Then suspend the Kali session and try logging in into the victim Windows OS with usually don't prompt any password!
Hope, you find this cool on how to reset password in any Windows 10 or other versions of it!