Ever wondered how to hack passwords in a easy and instant manner, with no prior pre-requisite knowledge required. So, here we go. Let us assume, you got your friends laptop and you wanna get his saved passwords from his browser. Let say he had logged out of all his sessions, but all his passwords were saved in the browsers cache. So, today we're gonna learn the way to reveal the saved passwords.
Step 1

Get Physical Access to the Victim PC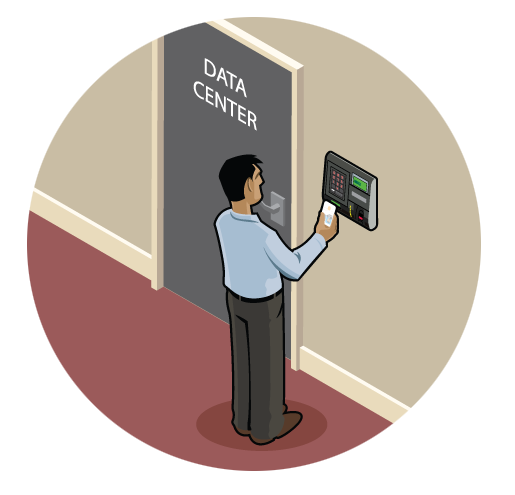 First of all get physical access to the victim PC (which is already turned on) by some social engineering techniques.
Step 2

Open the Browser

Open the browser of the victim. Let say, here I'm opening  facebook.com for demonstration. Assuming that the password has been previously saved in the browser, it displays automatically when the login page gets reached.

Step 3

Select the Password-field

Select the password field and right click on it with mouse and click on Inspect Element or 'ctrl+shift+i'.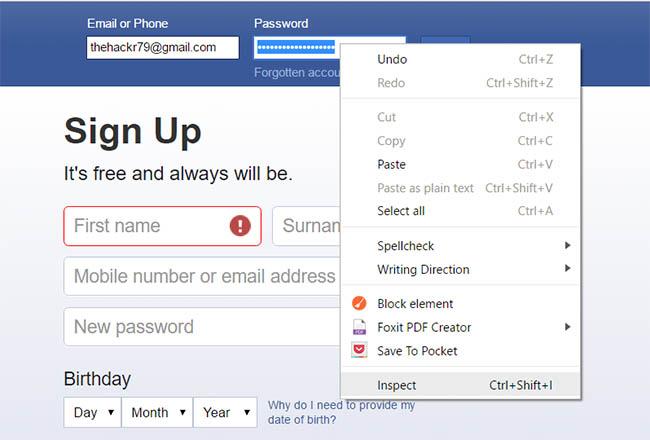 Step 4

Now Change the Console Terms

Search for the line that contains type="password" in the console area which pops out when inspect element is hit.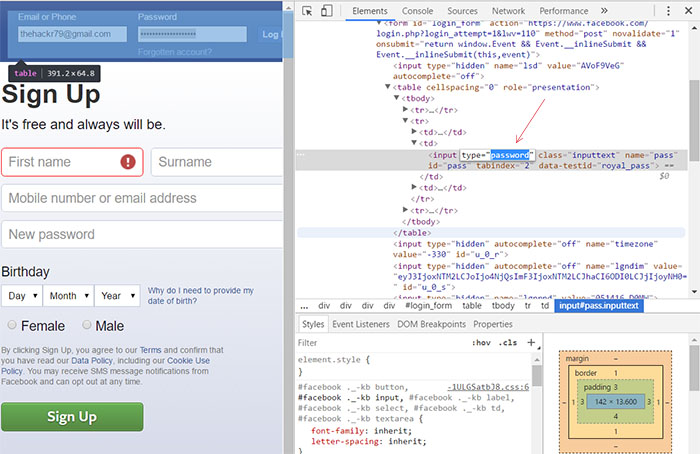 Now double click on the text that says type="password" and change the string to type="text" as shown in the picture.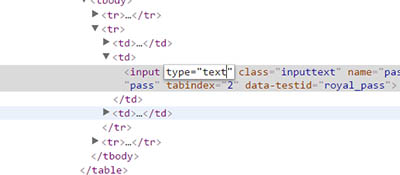 And that's it, click Enter and close the console and you can see the black dots or the asterisks that cover up the passwords turned into readable text.

So, how to save yourself from this?
If you're worried about your saved passwords, here are some tips you can use.
Use a dedicated password manager like LastPass or Dashlane. These password managers work with every browser and provide a master password that locks access to your passwords when you're logged out.
If you use Chrome or Internet Explorer and want to keep using the built-in password manager, ensure you exercise good security practices. Set a strong Windows user account password and lock your computer whenever you step away from it.
If you use Firefox, enable the master password feature. This is off by default because Firefox's developers don't like the user experience, but a master password allows you to "lock" your password database with a single main password.
So, hope you guys liked the tutorial. If you have any query, let us know in the comments below!